Yowsers! I am sooooo sleepy!! It has been a super super busy week! Let's see if I can catch you up soon!
Last Tuesday, we had our puppy Halloween party. SO fun!!! We played Tic-Tac-Toe
And did some pumpkin bowling
Then we had a costume contest. My sister, Sandy, came as a moooo cow. Too funny!
Her big dog, Hestia was a cow too (mom says she better get used to that, cause she's gonna be a mama dog)
Janie was a bee and Loire made her big dog Tabina be the assistant to her movie star.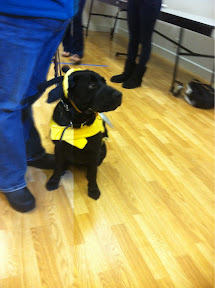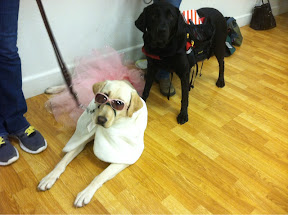 Dagan and I wanted to be twinsies
Skeleton rockstars! That's us!
Party was great, but no candy for me. Such a bummer! How cute does a boy have to be to get thrown a bone around here??
More Halloween excitement to come, but now I have to sleep! Sooo tired!
Zzzzzzz,
Scooter